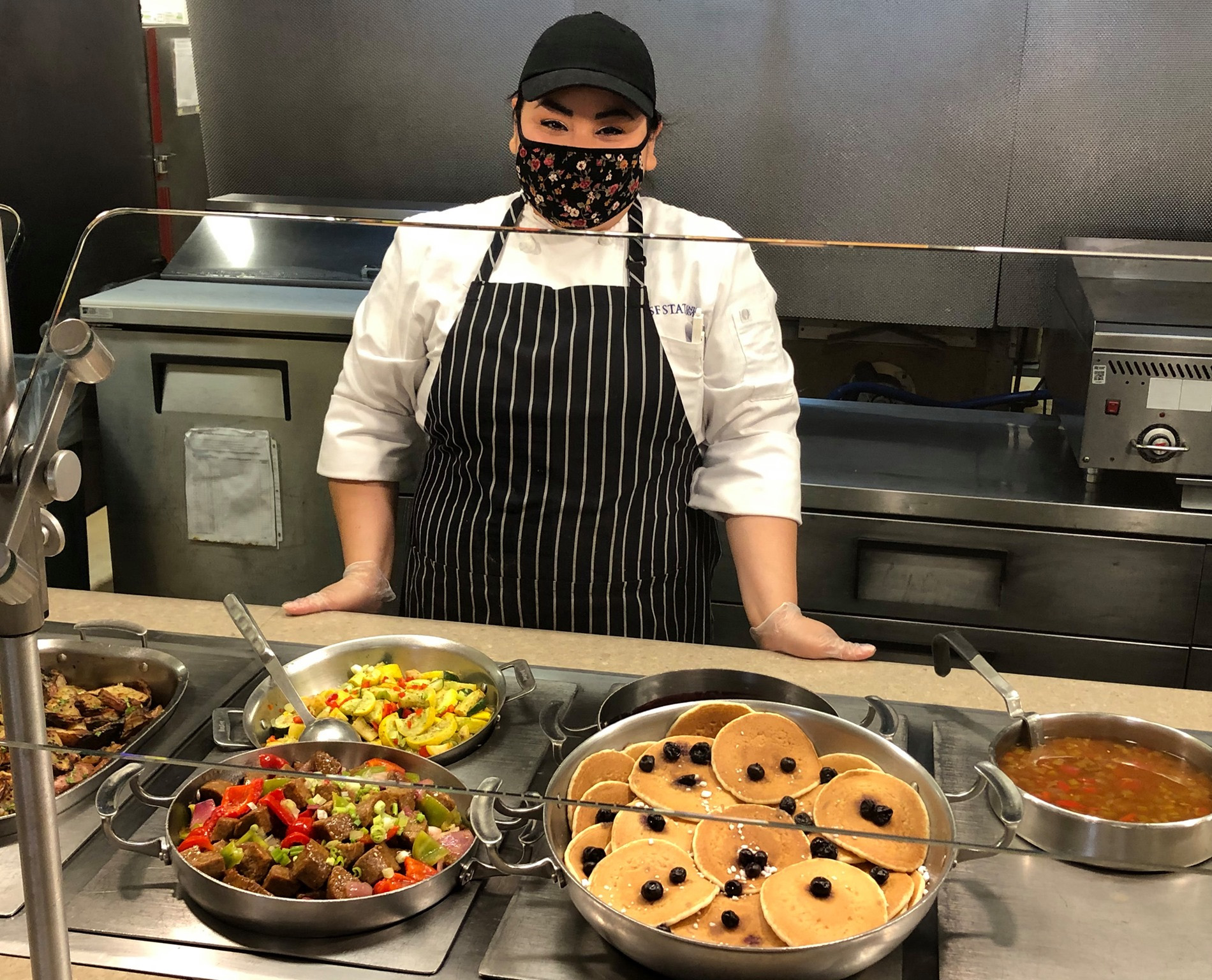 MEAL PLANS SAVE YOU TIME & MONEY
Eating out, buying groceries, cooking and cleaning up can be costly and time consuming. With a meal plan you simply show up and enjoy a nutritional and well-balanced meal. We do the shopping, cleaning and the dishes so you have more time to focus on learning, engaging in campus life and other personal pursuits. Plus, with all-you-care-to-eat meals at our residential dining commons, you'll not only get more for your dollar, but your per meal cost will be lower than meals purchased at local eateries. 
MEAL PLANS ARE FLEXIBLE & CONVENIENT
Residents with meal plans have a set number of meals per week to be used whenever it's convenient. Meal plans also comes with Flex Dollars* so you can purchase Starbucks coffee, meals or snacks to-go at The Bricks. Or you can purchase Gator Dollars for additional flexibility. *Except Cal Fresh meal plans.
Choose Your Meal Plan
MANDATORY MEAL PLANS
Residents in Mary Park Hall, Mary Ward Hall, Towers Junior Suites, Towers at Centennial Square and the Village at Centennial Square must select from one of the following meal plans.  
HOW IT WORKS | Your meal plan is loaded onto your SF State Student ID when you check-in on Move-in Day. Each time you dine in or grab a to-go meal at City Eats or The Bricks, your SF State Student ID will be swiped at the register and one meal will be deducted from your plan. You may use as many meal swipes as you'd like in a day as long as you have them available on your account.  
MEAL SWIPE TIPS
A meal swipe is best used for full meals. If you just want to grab a beverage or maybe some fruit, use your Flex Dollars or Gator Dollars. 
Be sure to keep track of how many swipes you use so that you don't run out or let any expire at the end of the week. 
AVAILABLE OPTIONS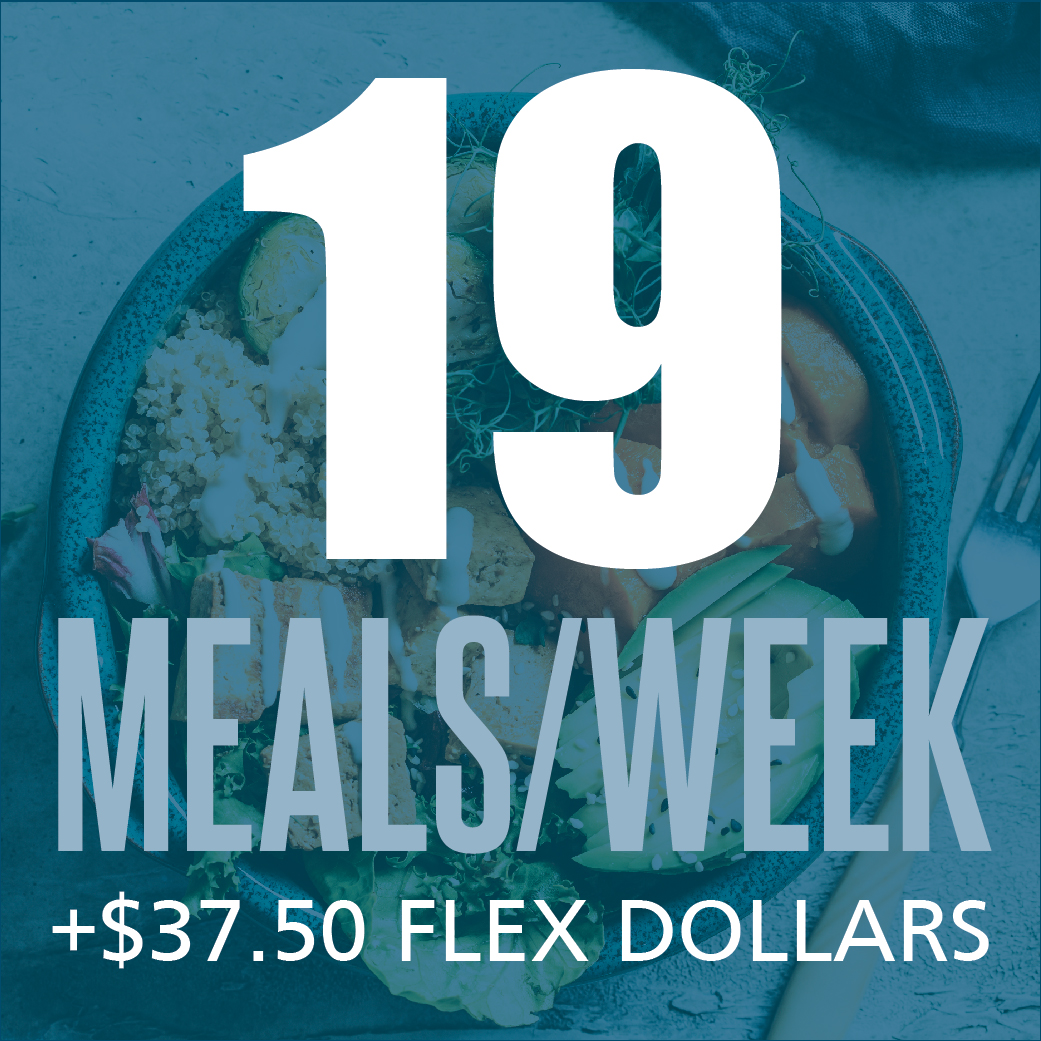 The 19 MP provides residents with 19 meal swipes per week and $37.50 Flex Dollars for the semester.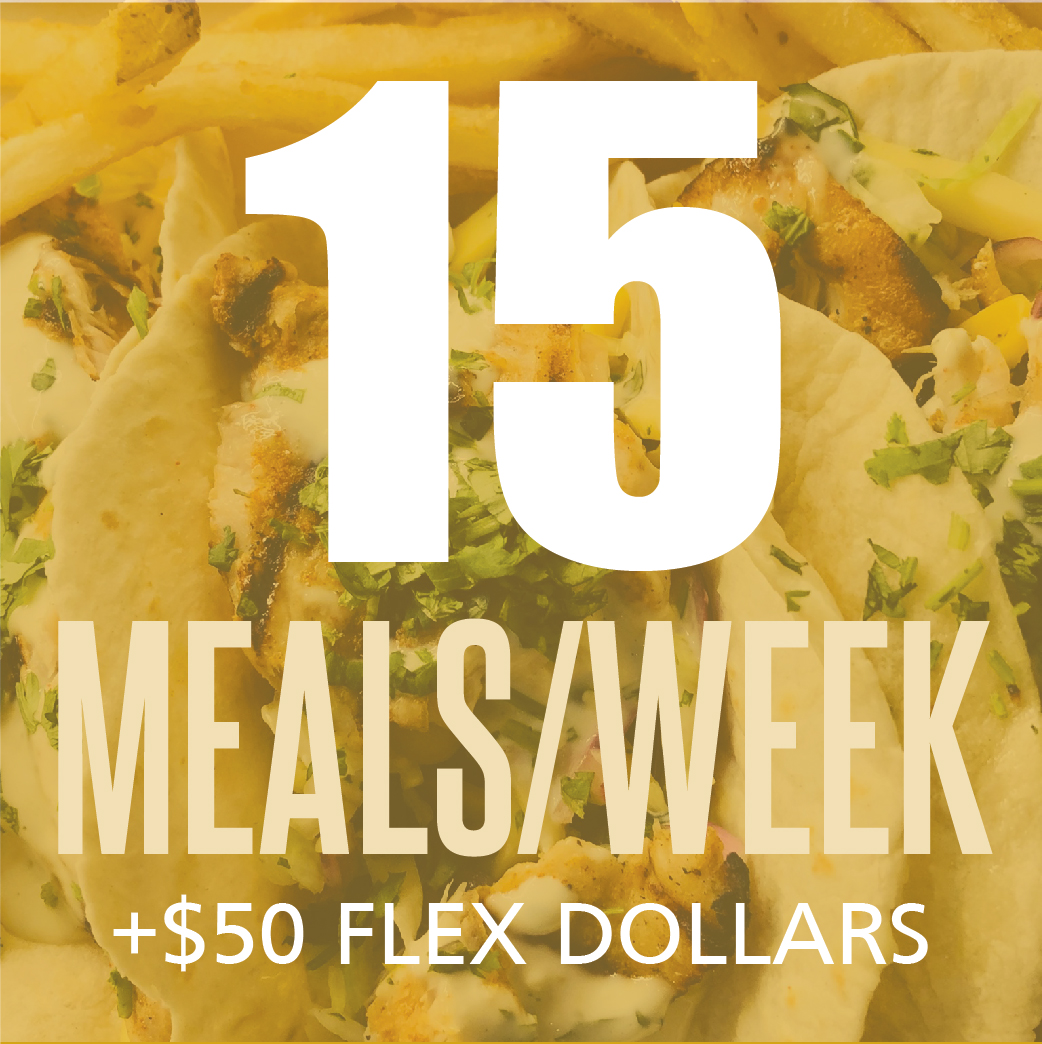 The 15 MP provides residents with 15 meal swipes per week and $50 Flex Dollars for the semester.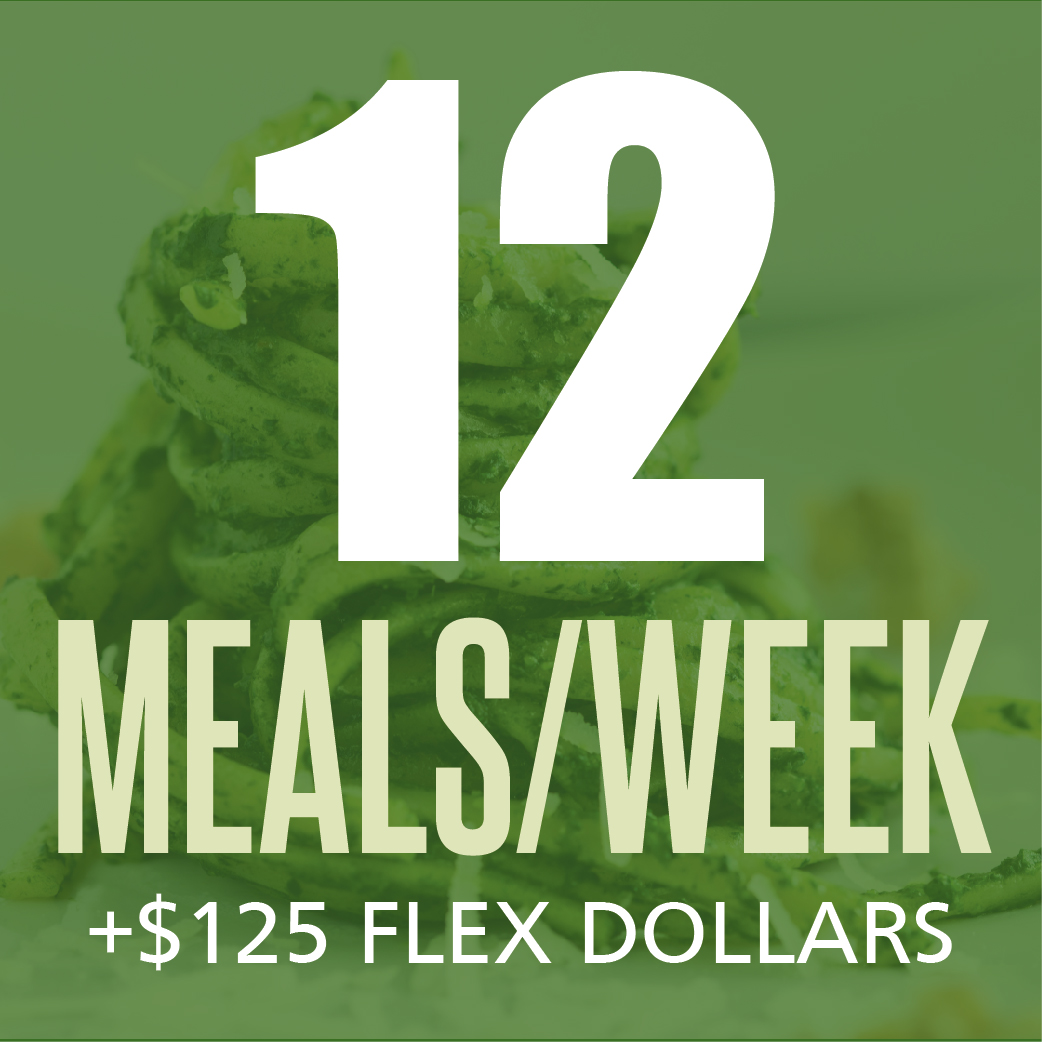 The 12 MP provides residents with 12 meal swipes per week and $125 Flex Dollars for the semester. 
VOLUNTARY MEAL PLANS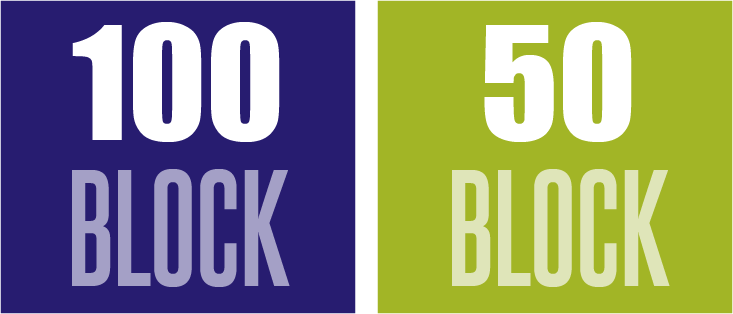 Residents at Manzanita Square, University Park North, and University Park South or students who live off campus may purchase a 100 Block or 50 Block Meal Plan to be used at their convenience. Flex Dollars are not provided with voluntary meal plans. 
HOW IT WORKS
Blocks load a lump sum of meal swipes onto your SF State Student ID card to be used at any time.
One block will be deducted from your balance each time you dine in or grab a meal to go.
Blocks do not expire at the end of the week like with mandatory meal plans, so your balance is available from week-to-week until it is depleted. 
Additional Information
WHAT ARE FLEX DOLLARS?
Flex dollars are funds included with your meal plan to use at City Eats or for retail items at The Bricks.
Flex Dollars are great because you can grab a quick snack, Starbucks beverage, or to-go meal between classes, late at night when the dining center is closed, or whenever you feel like it. Plus there's no need to worry about having cash on hand. Flex Dollars are loaded right onto your SF State Student ID*!
Things to Know
Each purchase is subtracted from your Flex Dollar balance and you can add more funds any time you'd like. 
Flex Dollars will be disbursed in two increments. Each after the meal plan change deadline for each semester.
Residents who are signed up for the 12 Meal Plan option will be piloting a new feature that converts $50 of their $125 Flex Dollars to Gator Dollars per semester. $75 will remain as Flex Dollars per semester.
OTHER WAYS TO PURCHASE MEALS
USE GATOR DOLLARS! Gator Dollars are the University currency that work like a prepaid debit card with funds kept on your student ID card. No need to carry cash or additional debit or credit cards. Gator Dollars may be used at any participating on-campus dining location including Bricks and City Eats. 
PLEASE NOTE: Gator Dollars are not provided by Housing as part of the meal plan. Gator Dollars can be purchased through the OneCard Office.
IMPORTANT THINGS TO KNOW
Meals are not transferrable.
Meals cannot roll over from week-to-week or to a new semester.
For mandatory meal plans, unused meals expire at the end of Saturday. Meals load on Sunday for the new week.
Guest meals can be purchased with a meal plan swipe, Flex Dollars or Gator Dollars. 
CHANGING YOUR MEAL PLAN
Residents can request a change of meal plan once a semester. The last day to request a meal plan change is:
Fall 2023: August 28, 2023  |  Spring 2024: February 12, 2024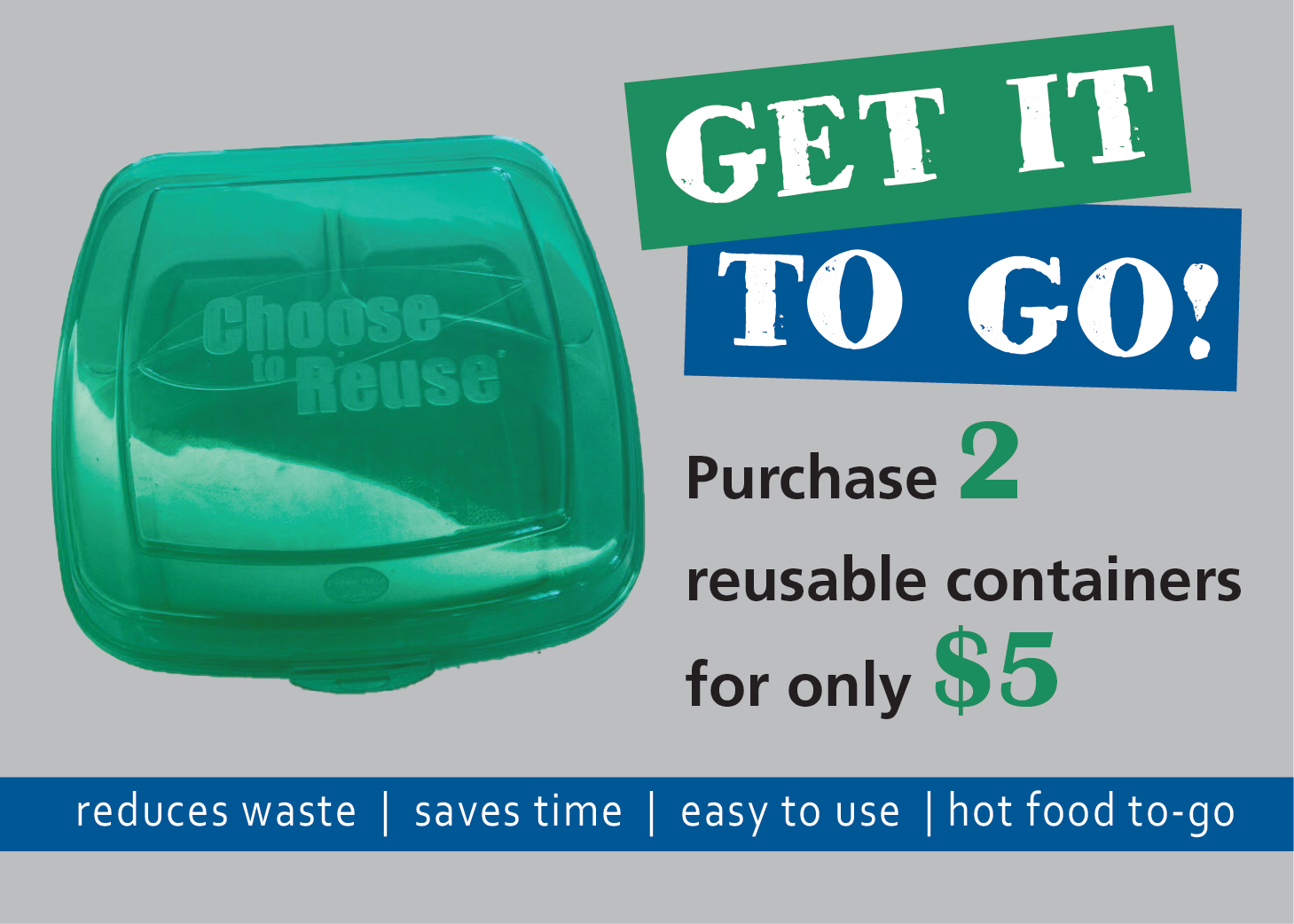 MEALS TO GO
No time to dine in? No problem! Get a to-go meal with a reusable container. 
How it Works
❶ PAY the one-time $5 fee to purchase a to-go container at the register at City Eats.
❷ SWIPE your SF State Student ID for a meal.
❸ FILL your container with the delicious items of your choice.
❹ EXIT and eat.
❺ RETURN your dirty container the next time you want to get a meal to go.
❻ RECEIVE a new container.
❼ REPEAT the process.
Things to Know
Only containers purchased at City Eats may be used for to-go meals.
Dining Services will wash and sanitize your returned container for you, but please make sure that your container is empty when you bring it back.
To-go meals consist of an entrée, dessert and a beverage.