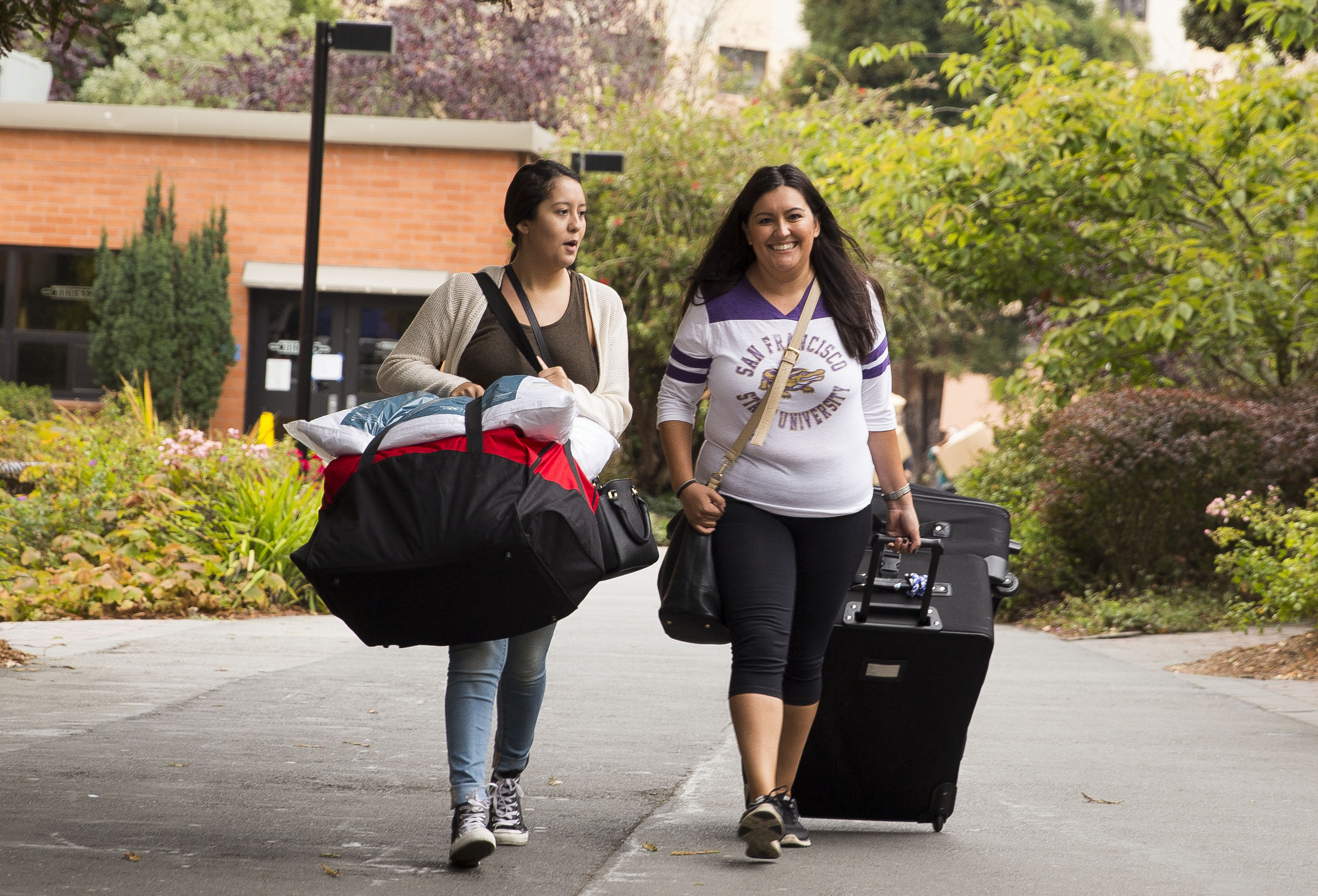 WELCOME HOME GATORS!
We are delighted you have selected the SF State's residential community as your new home while you pursue your academic interests. We welcome you to the community and hope you will embrace the new experiences, people, ideas, and challenges, as you begin to make friends and feel at home. 
The move-in guide is designed to assist in making your check-in process as smooth and efficient as possible. Please be sure to review it thoroughly prior to arriving on Move-in Day. To access the Move-in Guide, click the button at the bottom of the page for the semester you will be moving in. 
Things to do Before Move-in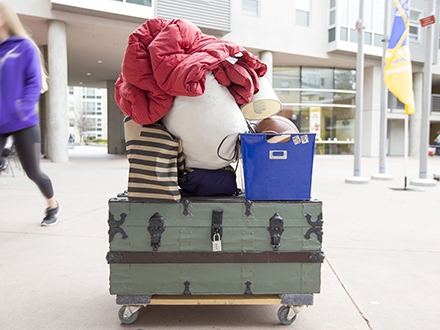 ① KNOW WHAT TO BRING
We recommend that you minimize the amount of personal belongings you bring to campus. Our packing checklist and packing tips will guide you on how to pack lightly.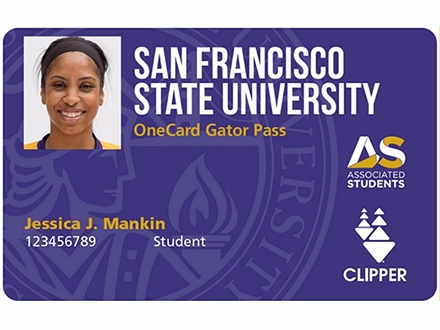 ② REQUEST YOUR SF STATE ID
Request your SF State ID card as soon as possible as it will be needed for check-in on Move-in Day. If you haven't received by then, you can also use a government-issued ID.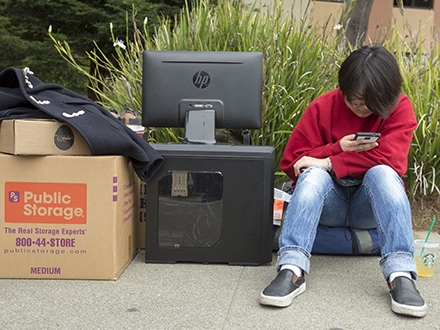 ③ PROTECT YOUR THINGS
Students should consider purchasing renters insurance to protect personal items (books, bikes, electronics, etc.) that are not covered under their family's insurance policy. 
View the move-in instructions for...