Whether you prefer residence hall, suite, or apartment-style housing, SF State has a variety of housing communities, room types, meal plans, and license agreement terms for you to choose from. Whatever you're looking for, we have a space that's right for you. 

TRADITIONAL RESIDENCE HALLS
License Agreement | Academic Year (AY) or Spring (SP)
Meal Plan | Mandatory
One of the best ways to experience college life is living in a residence hall. Not only will you have a comfortable place to live, but you will be part of an exciting community where you can meet people, build friendships, get involved in activities, and grow both personally and academically.
COMMUNITIES

FULL & PARTIAL SUITES
License Agreement | Academic Year (AY) or Spring (SP)
Meal Plan | Mandatory
Students who prefer more independence and housing with more of an "apartment-feel" will find what they need in our full and partial suites. Although students will have more independence, they will still have plenty of opportunities to get involved.
COMMUNITIES

APARTMENTS
License Agreement | Academic Year (AY), Spring (SP), or Summer (SU)
Meal Plan | Mandatory for AY and SP, Not Included for SU
Apartment living options offer students the best of both worlds - independence and community living. Students will enjoy comfortable living spaces while having access to resources, support, and opportunities to engage with others.
COMMUNITIES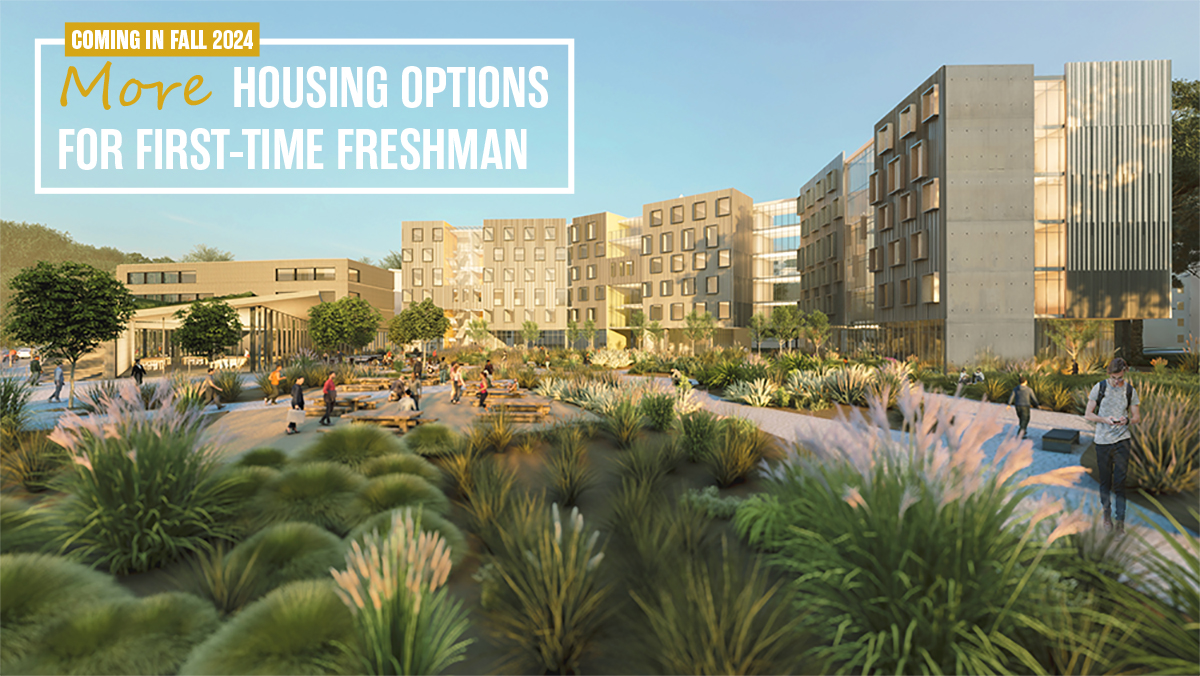 Introducing the NEW Housing Community at West Campus Green
This community will provide a living  and learning environment that fosters personal growth, academic success, and ultimately paves a faster pathway to graduation.
In this housing community, students will enjoy all the same BENEFITS that come with living on campus:
A Convenient Location
Community Engagement Opportunities
Academic Support & Resources
PLUS...
Study Lounges
All-gender Bathrooms
A Community Great Room & Kitchen
A New Residential Dining Facility